Banking Change giving service
You can now exchange your cash for coins using the change giving service at the Galestreet Postoffice with "Change giving card" from any of the following banks.
The Galestreet Postoffice will need a cheque book or personalised paying-in slip to do this for you.
If you need small change regularly, then you'll need to register to ensure a guaranteed service every time.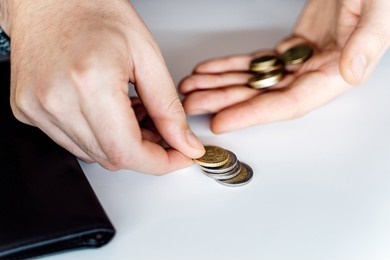 HSBC
FIRST TRUST BANK
Allied Irish Bank AIB(GB)
Danske Bank
Lloyds Bank
Bank of Scotland
TSB
Cash Denominated Coin Bags
Ideal for use in retail, post office, and other cash handling organizations, these Cash Denominated Coin Bags. Made from strong, clear plastic, these reusable coin bags can be sealed by securing the flap to keep the coins in place.
Coin Bags Information
| Coin Bag | Number of Coins | Weight in grams |
| --- | --- | --- |
| £2 Coin Bag | 10 coins | 120g |
| £1 Coin Bag | 20 coins | 176g (New £1) |
| 50p Coin Bag | 20 Coins | 160g |
| 20p Coin Bag | 50 coins | 250g |
| 10p Coin Bag | 50 coins | 325g |
| 5p Coin Bag | 100 coins | 325g |
| 2p Coin Bag | 50 coins | 355g |
| 1p Coin Bag | 100 coins | 355g |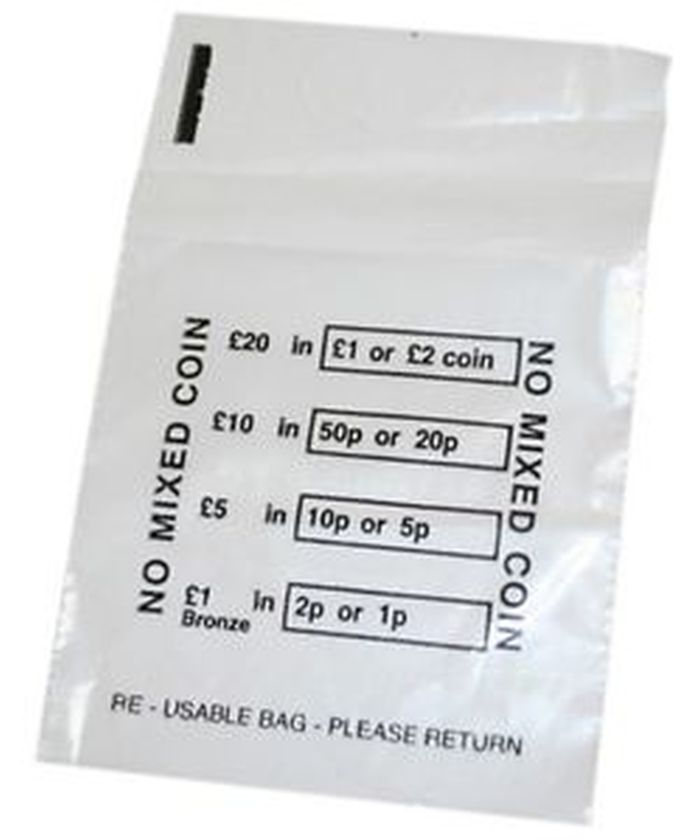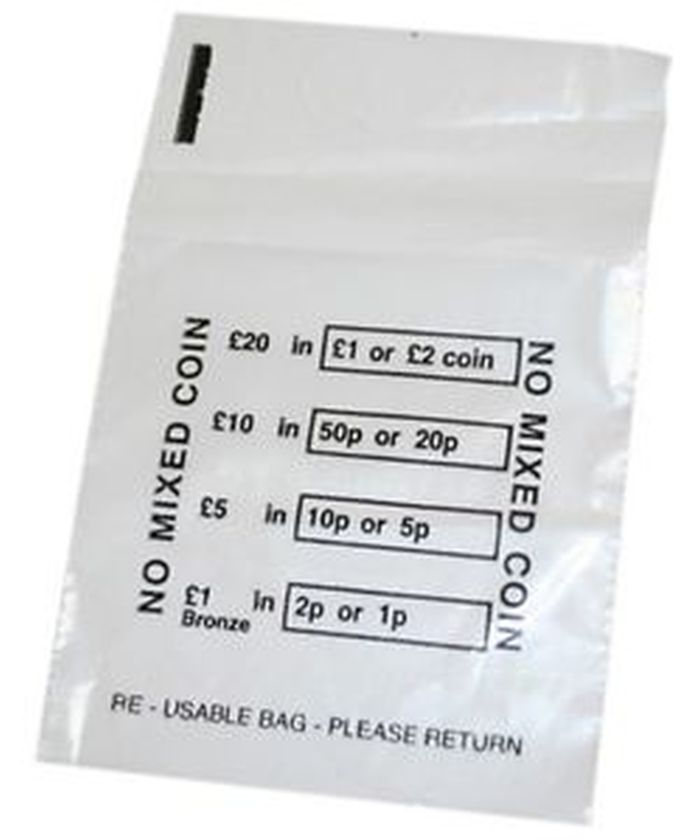 The Round £1 Coin : 9.50g