How to connect your eBay account
to Drop & Go
This feature will be available on your Drop & Go online account from mid-February 2022 onwards.
If you sell items on eBay, we've added a simple feature to your online Drop & Go account that imports your order information directly into the manifest. It means you can prepare your items even faster before dropping them off in branch.​
Step by step: completing the link to eBay ​
1. Start by logging into your Drop & Go account.​
2. Once you're in. click 'Link eBay account' in the eBay feature box.
3. Now you'll see the option to link an account to Drop & Go. Click the 'Link eBay account' button.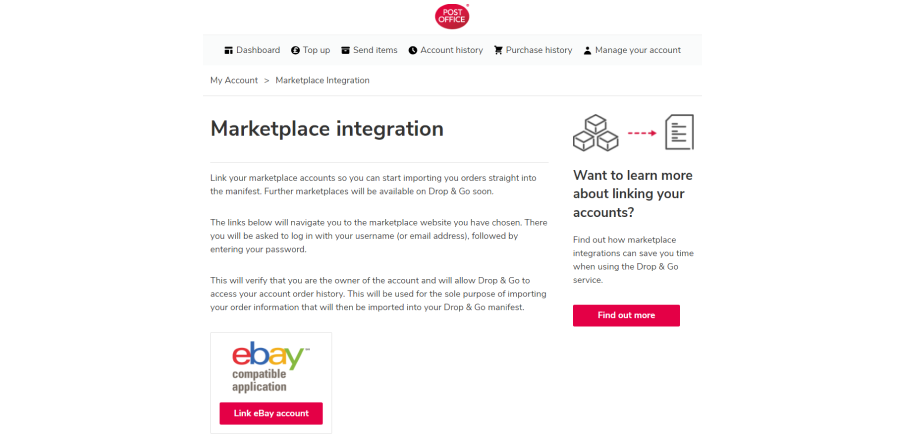 4. Clicking the link will take you to the eBay site. There you'll enter your username or email address and your password.
This will verify it's your eBay account and allow Drop & Go to access your eBay order history. This will only be used to import order information into your Drop & Go manifest.
Please note, if you're logged into an eBay account you don't want to link to Drop & Go, please log out of it first before logging back in with the details of the correct account.

5. Once your eBay login details are confirmed you'll be taken back to the Drop & Go website, where you'll need to give the eBay link a name.
If you've already set up a link to the same eBay account, this won't appear in the list below.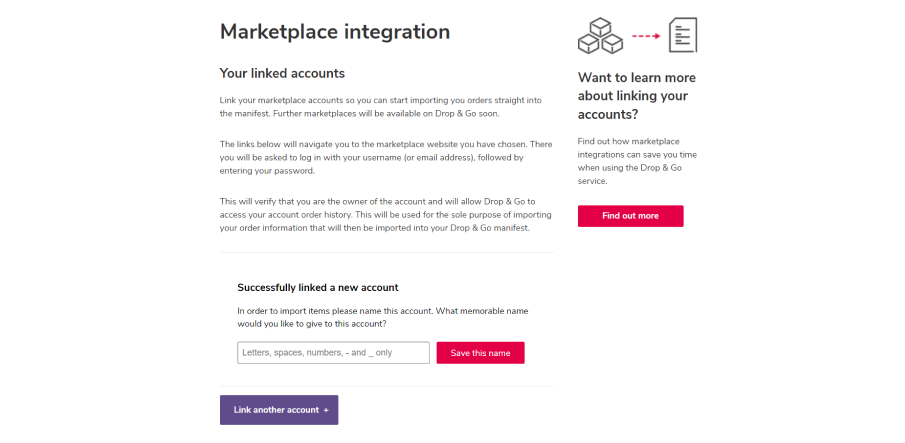 6. Now you'll be able to directly import your orders from eBay into a Drop & Go manifest. Click on the 'Send Items' tab in the top navigation menu.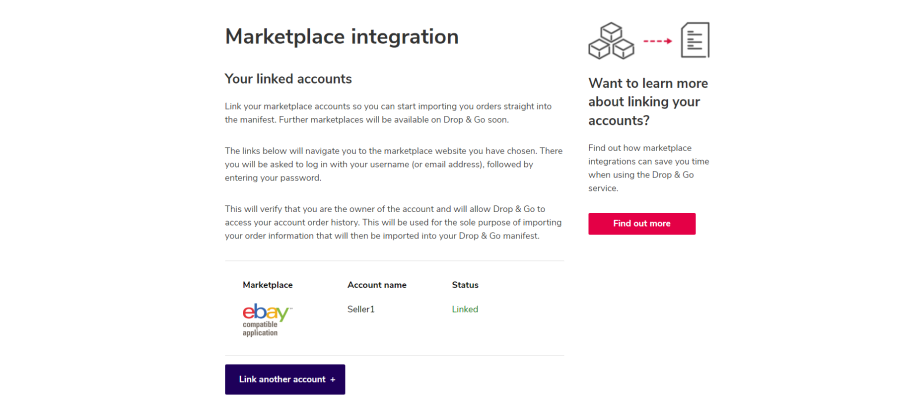 7. Select the option to import from a 'Marketplace' you have linked in the drop down list.
8. Now select the marketplace account you want to import your orders from.
Confirm the import request by clicking on the import button to the right of the drop-down list.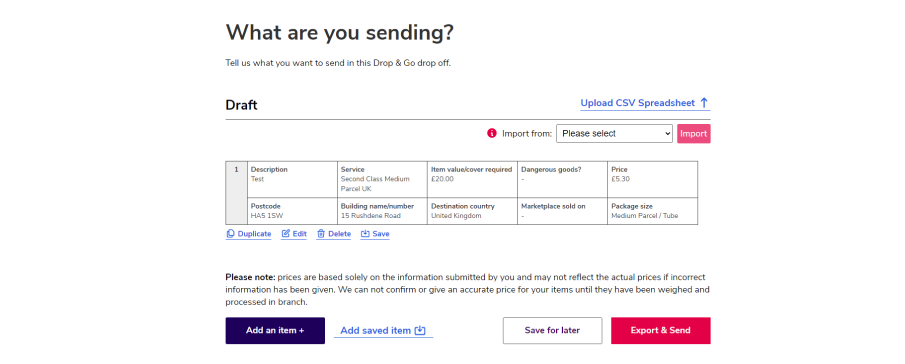 9. Order information will be imported, pre-filling your draft manifest.
Please carefully check the information's correct. You'll be able to edit and fill in any gaps to complete all fields in the manifest.
It can then be downloaded as a PDF for printing or saved as a draft to come back to later.